My top 5 ballet costumes from this season. It was a tough one this year !
Number 5
Monya - Giselle
So beautiful and dreamy this costume. It glides with you while you dance. I love the extra tulle around the arms, creates that romantic / eerie port de bras. Also nicely nipped in at the waist.
Number 4
Courtesan - Manon
This role has a few costume changes but this particular costume shown below I really like. It also comes with a huge array of accessories, white gloves, veils, muffs and a very luxurious coat ! The coat is on the heavy side, like, really heavy, but you only do a few steps before you get down and dirty with the big dancing ! I think this coat screams Dolce and Gabbanna, what do you think ?!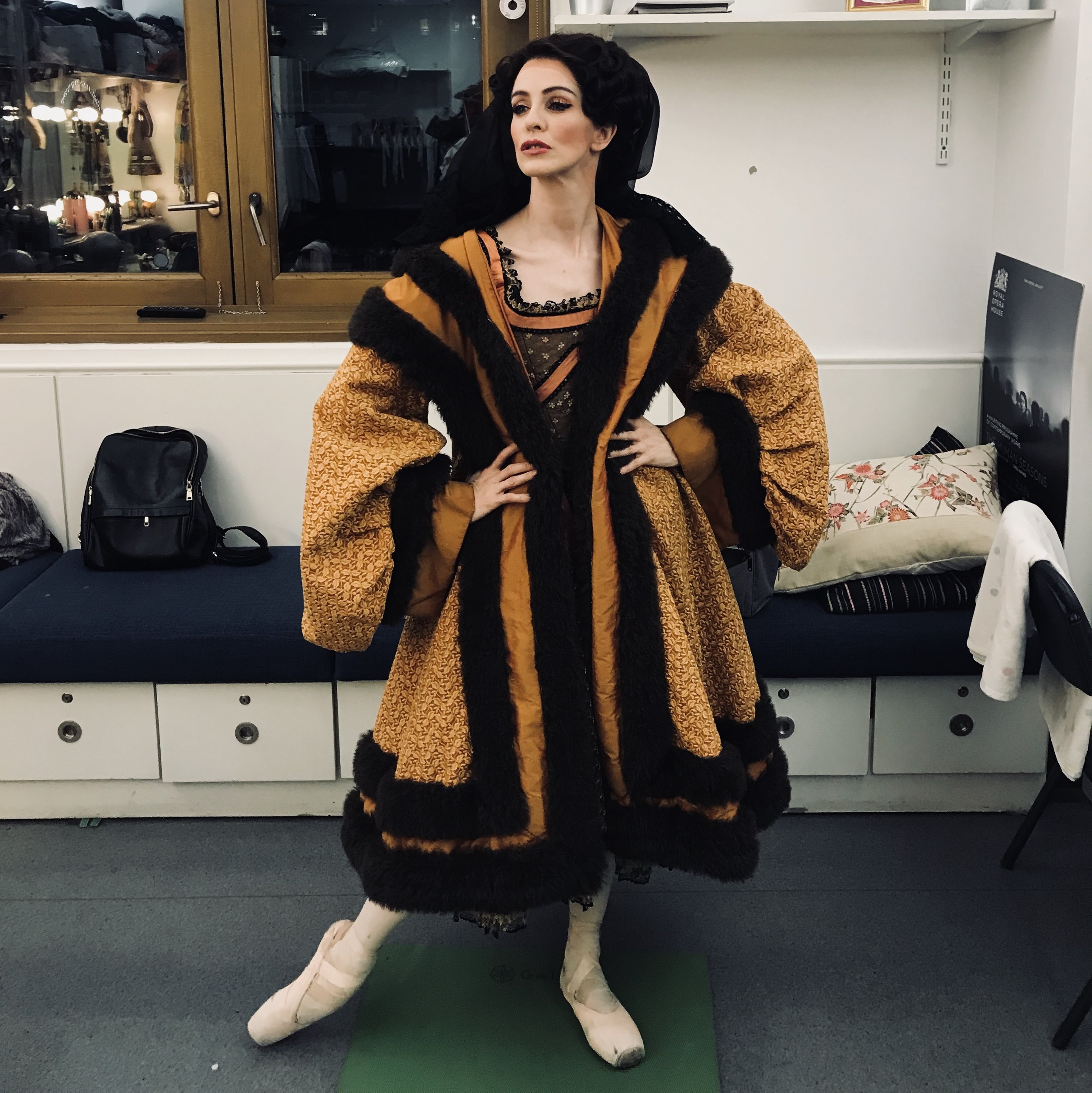 Number 3
Lead Flower - The Nutcracker
Such a beautiful costume this one. It also fits me perfectly. I love how the sleeves don't cling but drape just above the elbow and that the actual tutu isn't too stiff but hangs slightly past the bodice. Dreamy.
Number 2
Spanish Princess- Swan Lake
This is the Spanish Princess costume from The Royal Ballet's new production of Swan Lake, designed by the incredible John McFarlane. It has so much depth for a tutu. In layer and richness of colour and the huge array of materials used, velvet and silks complete the look. However this costume needs to be worn a few more times ( like 50-75 ) to be perfect ! It's a little stiff and you sometimes get this with new tutus. Ballerinas ( and their male partners ) love a tutu when it's been a bit worn and used !
And
Number 1 ..
Yugen
Yugen was a new 1 Act ballet this season choreographed by Wayne McGregor to Leonard Bernstein's score 'Chichester Psalms'. It was an incredible ballet and I was very lucky to have had such a divine role in it. All costumes were gender neutral, in tones of burnt reds. I loved how I was wearing the same as the men on stage yet played a feminine role, it was incredibly empowering. The silk material draped when you danced and created shapes with your body. Hopefully this ballet comes back to the Opera House soon !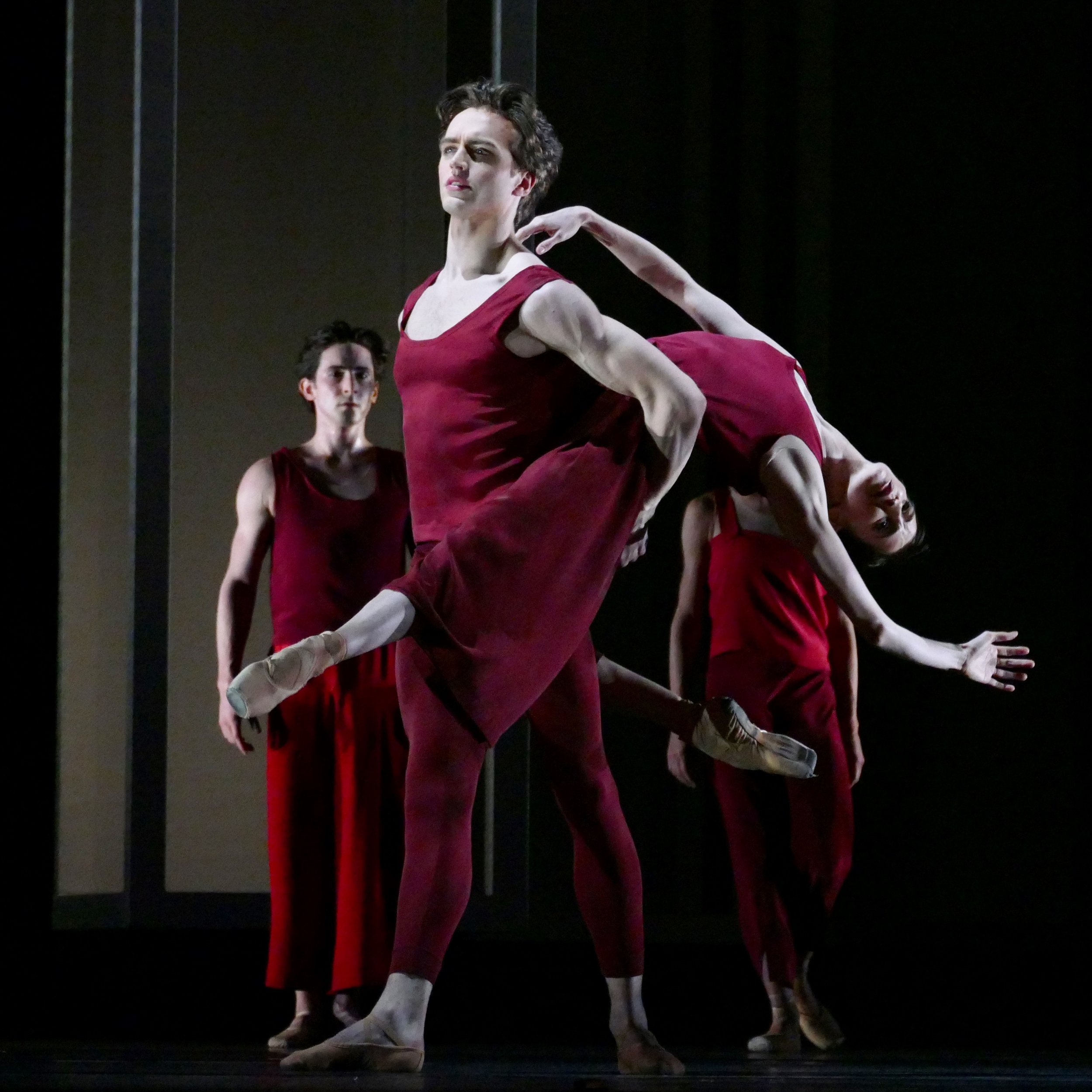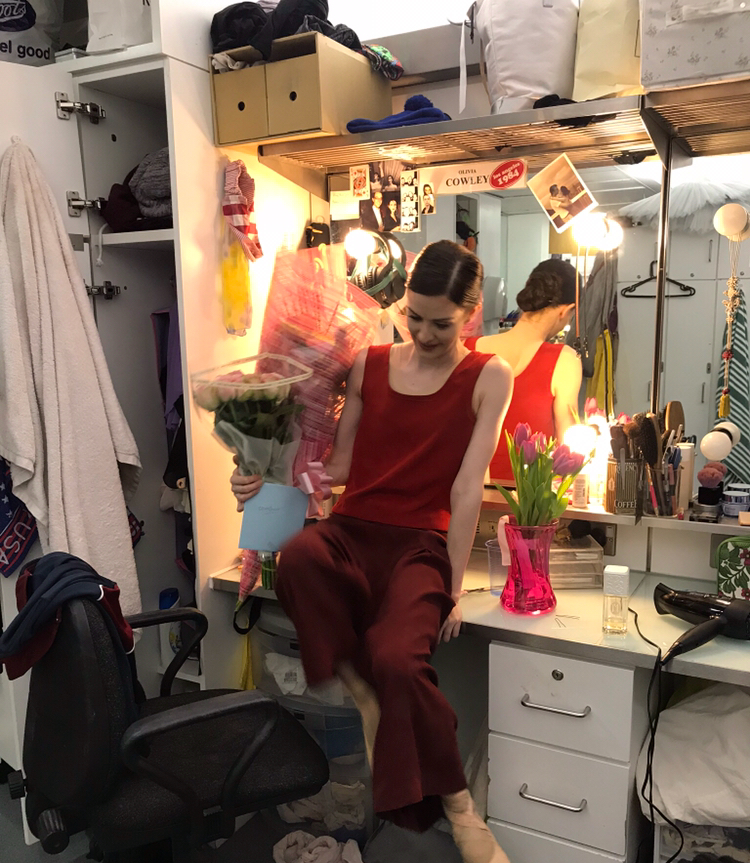 Performance photography- Rachel Hollings